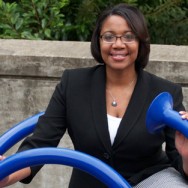 As a brand-driven marketer, Isha Edwards provides a comprehensive approach to establishing, operating and growing a business. Her mission is to ensure accuracy between core values and what is communicated via product sales, customer service and even to employees. Using the C.A.S.E. Method©, clients garner practical solutions through marketing consulting, publications and  instructional sessions like panels, workshops or seminars.
Summary of Services
Services listed below outline area of expertise and industries of influence. A partial client listing may be viewed here.
Complete the Contact Isha Form for pricing or call 404.374.4482. All major credit cards accepted.  
CONSULTANT
Brand Management
Business Development
Communications Planning
Marketing Strategy
Promotional/Branded Events
Social Media Engagement
INSTRUCTOR
Brand Management

Business Writing

Marketing Communications
Marketing Strategy
Personal Branding

Team Building
SPEAKER
7 Facets of Business
Management & Ownership
Building a Brand Inside Out
Ethical Leadership
Marketing vs. Branding
Marketing Strategy
Marketing Tools & Tactics
Industry Inflence
Education/Academia
Entrepreneurship/Startups
Fashion
Film
Marketing
Media
Music-Radio
Nonprofit
Professional Services
Retail Services
S.T.E.A.M.

Television