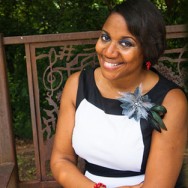 Isha Edwards is a brand marketing consultant and business instructor. "For an entrepreneur whose clients range from securities litigators and Hip Hop recording artists to filmmakers and university marketing scholars, it's almost a misnomer to be labeled as chic; stylish, elegant, or fashionable, but I am."
Challenged by a student she taught to practice what she preached, Isha put her career as a business education teacher (grades 8-12) on hold to establish a business. Although the full advent to entrepreneurship was not immediately realized, Isha appreciates the path that she took getting there.
"Since I did not know exactly what I wanted to do, I took on a part-time job in higher education. Over a two-year period, I researched entrepreneurship options. The process was slow but calculated. I built my business as one would a house, by laying the foundation first."
Isha's published work appears in more than 30 business and entertainment periodicals in the U.S. and abroad. Her goal to inspire and empower others to excel is accomplished via her company, EPiC Measures' Business Development Exchange. The Exchange is an interactive experience that demonstrates the power of diverse, cross-functional collaboration.
When not working on expansion initiatives in the U.S., South Africa and the Caribbean, Isha provides clients with a brand-driven, comprehensive approach to effectively growing a business.
Listen to or watch Isha's talks here.